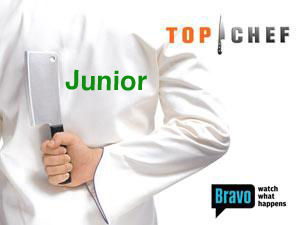 Top Chef Junior is a tentatively-titled upcoming American reality competition spin-off from Top Chef that will air on the cable television network Bravo.
The format will be similar to Top Chef only the contestants will all be teenagers. They will be judged by a panel of professional chefs and other notables from the culinary industry.
Bravo has ordered eight episodes and no air date has been set as yet.